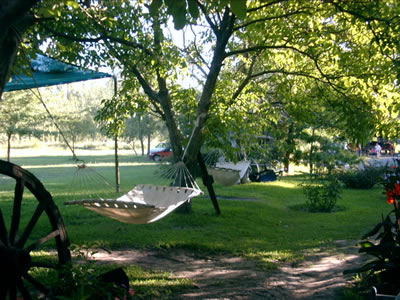 SANTA CLARA Is the ideal place for holding any event, seminar, meeting, special celebration, birthday party, anniversary, wedding or new year party.
Inside the guest house there is a 200 sq.m. living-room dining-room with natural light and marvelous view of the surrounding landscape, in which seminars can be accommodated (with lodging, the price depends on the kind of accommodation requested; without lodging the price is 70 PAX per day)..
Heating is based on a double chambered wood stove in winter and there is an air-cooling system in summer based on cool water.
There is an ample space in the shade of beautiful hazelnut trees, under tents and summer houses, to carry out open air activities, which are organized according to the requirementes of the event.